SEE YOUR CONTENT

IN RSUITE
AT LONDON BOOK FAIR STAND 3B72
---
Will you be at London Book Fair? See your content transform from Word document to EPUB right in front of you by following these steps:
Schedule a demo with your content here
Send us your Word document (book chapter, journal article, etc.)
See your

Word document transform in RSuite at London Book Fair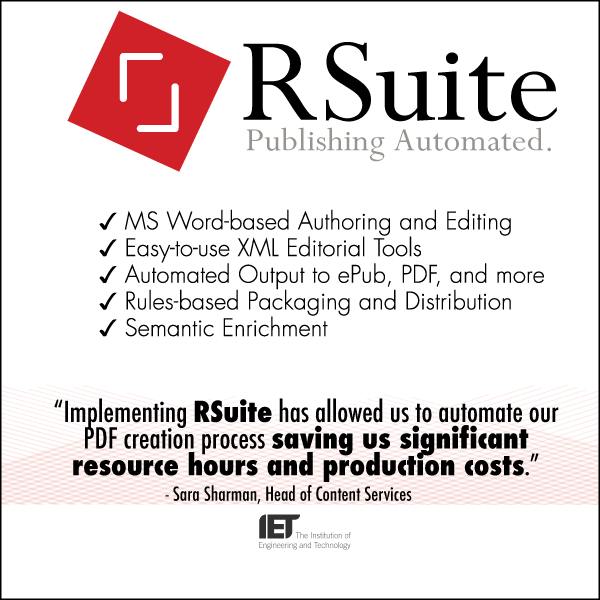 ---
RSuite was built specifically for publishers for their centralized publishing solution. It is optimized for the creation, management, reuse and delivery of multi-format, multi-channel content. RSuite utilizes an enterprise‐strength workflow engine and manages any and all forms of digital assets (MS Word, PDF, images, audio, video, etc.) and its associated metadata.
Not ready to send us your content? No problem. Schedule your RSuite demo at RSuite's Stand 3B72 now:
Schedule a 15 minute discussion with one of our representatives