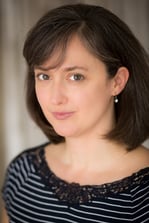 Audubon, Pa.— March 8, 2016 — On Tuesday, March 8th, at the Digital Book World Conference in the Hilton New York Midtown, Lisa Bos, CTO and Co-founder of RSI Content Solutions, will be speaking on a panel with four of her esteemed industry colleagues on the Production Automation: Strategies, Solutions, Successes. This session will be a lively discussion among panelists who develop, use, and in many cases depend on production automation to do their work.
"RSI has always been at the forefront of automated publishing," stated Lisa Bos, Chief Technology Officer at RSI Content Solutions. "I'm very excited to discuss methods of automation that have been successful in our experience as well as struggles that I'm sure we've all experienced."
RSuite, RSI's automated publishing solutions with highly-configurable dynamic publishing platform for managing and optimizing modern end-to-end publishing processes, will be exhibiting at Digital Book World booth 313 on March 8th and 9th. Schedule your meeting for either day now.