Chennai, India – On November 8th, RSI Content Solutions India (RSI Content Solutions India Pvt. Ltd.) opened their new office location in the Chennai Technology Corridor. On hand from parent company Orbis Technologies were Brian Ippolito (CEO), Thuy Pisone (Corporate EVP of Global Services), and Kevin Chasse (RSuite Technical Director).
The opening of this state-of-the-art space coincides with an exciting chapter in the history of RSI India, as it continues to grow and expand in capabilities. The new office is larger and better furnished, providing a comfortable environment from which the team can fulfill their vital role in the supporting the various Orbis project teams.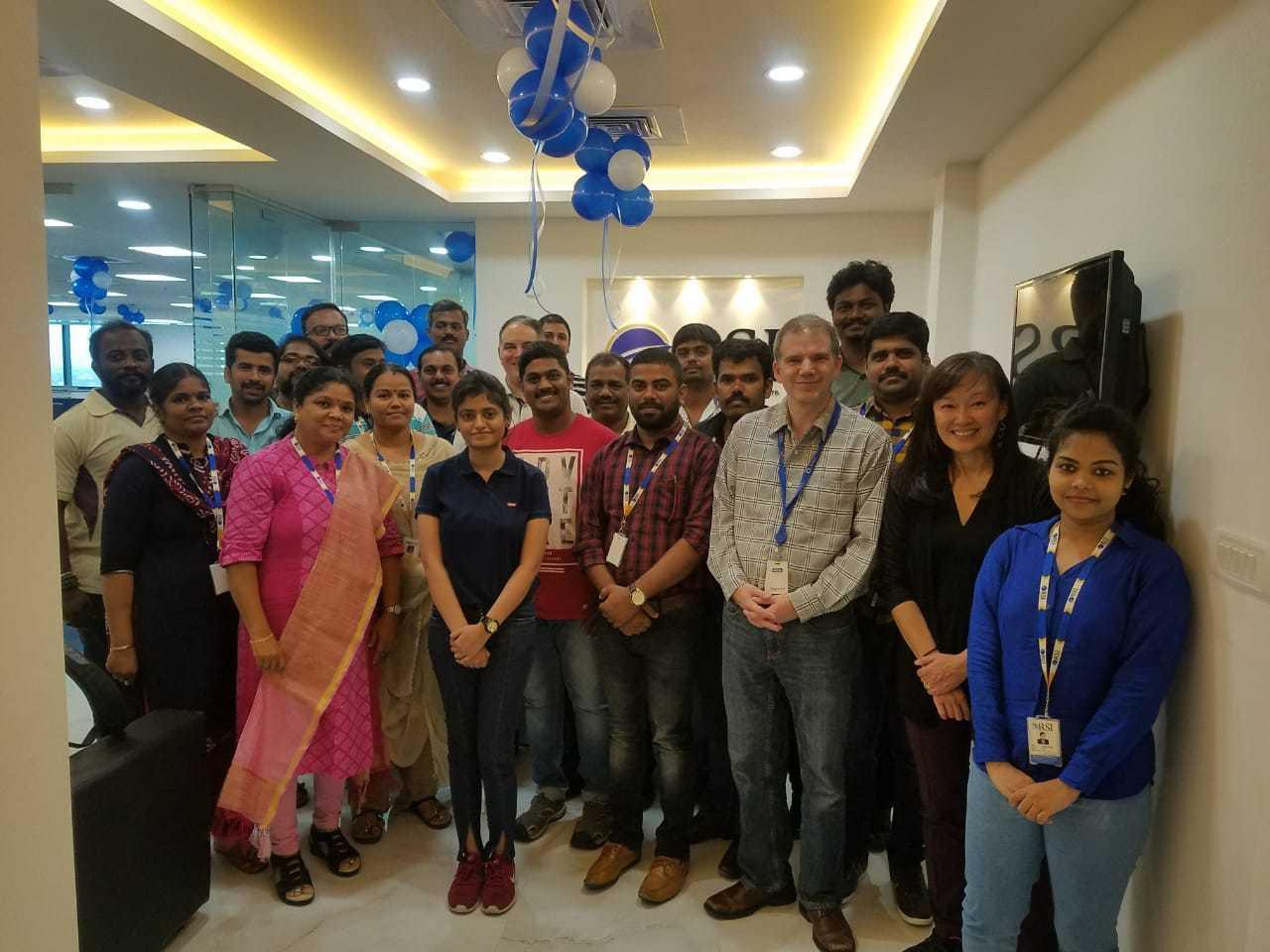 We wish the wonderful, kind folks of RSI India nothing but the best as they continue to settle in to their new environment! Much more to come.