THANK YOU to everyone who participated in this year's RSuite User Conference and Tech Day. By all accounts, it was a raging success!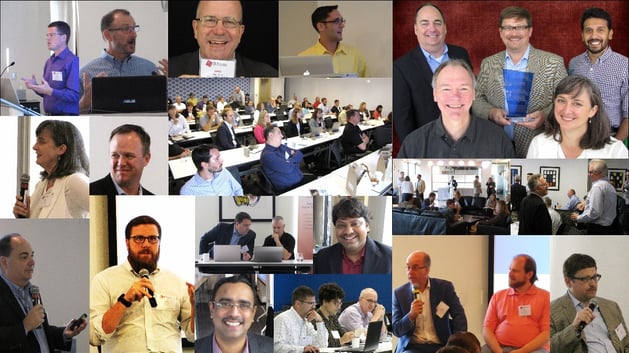 Quotes from This Year's Event:
"Your clients just like you so much…"
"I found the user panels and case studies engaging and thought-provoking…"
"Free headshots? Epically great idea…so much better than free swag!"
"Leslie…You and your stable system…."
"1.8 million docs exported in just a few hours…"
"One-click eBooks!"
"No click eBooks!"
"RSuite automation helps reduce external composition costs by 80% while speeding production up by 2 weeks."
"Globalization through centralization…"
"The number of people who have hearts in their eyes for @lisabos at #RSuiteUC16 is staggering."
Special Thanks
A special thanks to our great panelists:
And also to our sponsors:



Thanks again to everyone for making RSuiteUC16 so fantastic…we look forward to an even bigger and better event in 2017!